Looking to customize your party package?  Take a look at our party extras, let us know if you would like to add or substitute any of these to your party package to make your dream party come true!
Explore your child's imagination with our variety of Hair, Face Paint, Makeovers, Crafts, Food,Entertainment & more. Our fabulous hostesses will be happy to accommodate all of your party needs. Your party will be the talk of the Town! Need help deciding? Contact Us, We'll be more than happy to assist you with your dream party plans! Feel free to view our Photo Gallery for some ideas too!
HAIR, MAKEOVERS, AND MORE
Spikey Hair or Mohawk
$10
Polish Only (includes glitter)
$10
Spa mani & pedi w/ flip flops & ring
$35
CRAFTS & TAKE-HOME EXTRAS
Dress Your Stuffed Animal
$10
Make Your Own Stuffed Animal
$35
Create Your Own Shimmery Lotion
$6
Create Your Own Bath Scrub
$6
Shop-o-rama 3 for boutique shopping
$10
FOOD, DESSERTS, AND CANDY BARS
Chocolate Covered Oreos
$2
can be made with any color chocolate
Chocolate Covered Rice Krispy treats
$2.25
can be covered in any color chocolate
Chocolate Covered pretzels
$2
Sweet treats buffet
$150 & up
Includes use of platters, jars, mini picture frames for photo or signs, 12 oreos, 12 Rice krispy treats, 12 pretzels, gumballs, lollipops, Chocolate m&m's, & candy bags all in your color choice.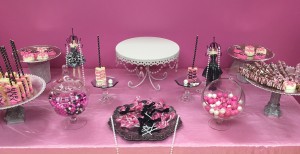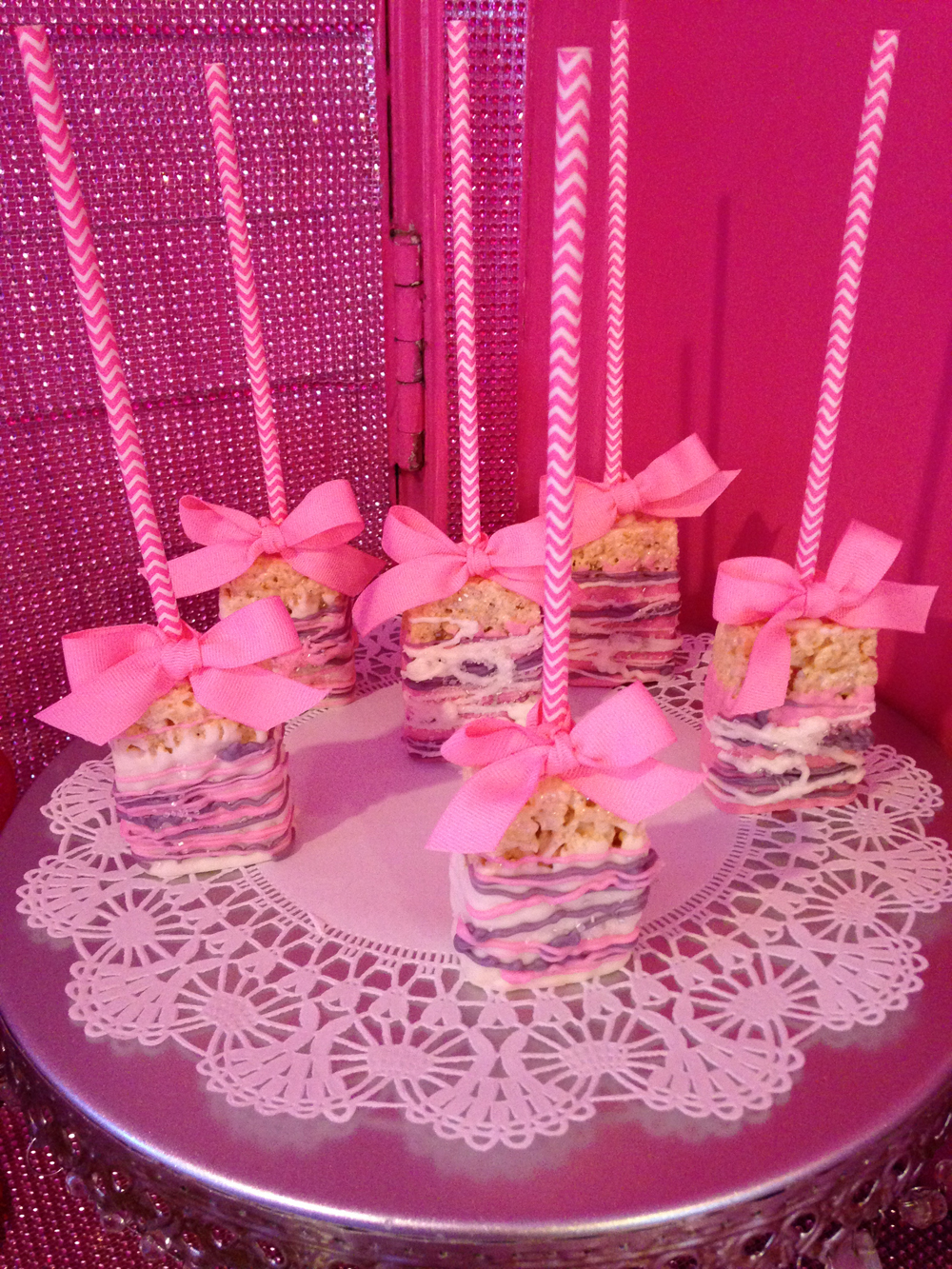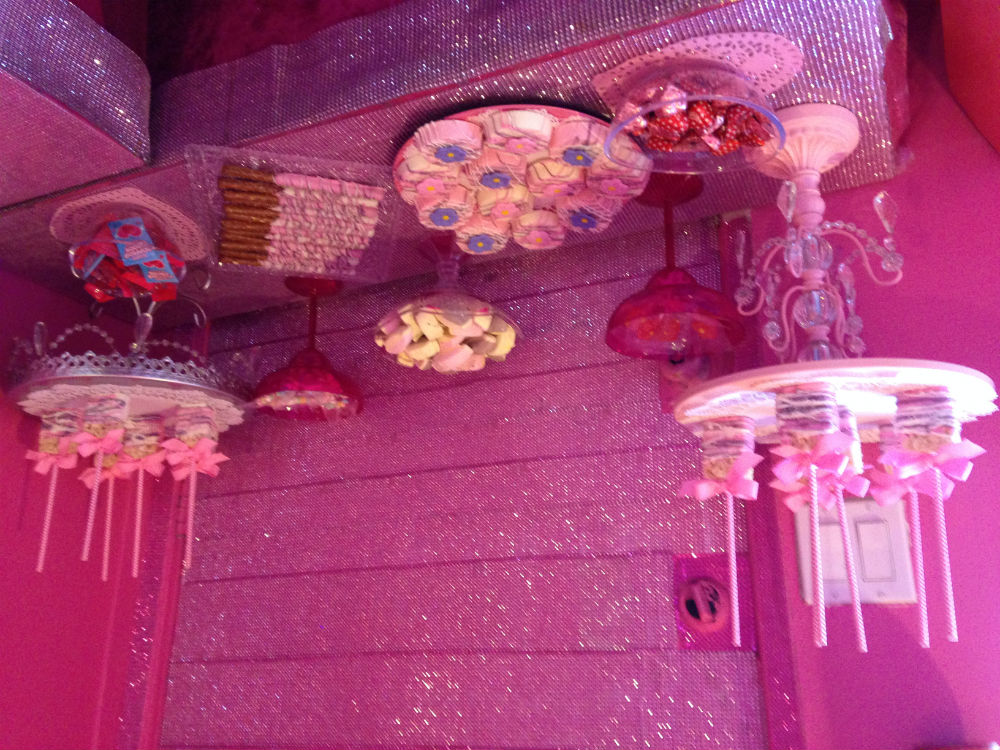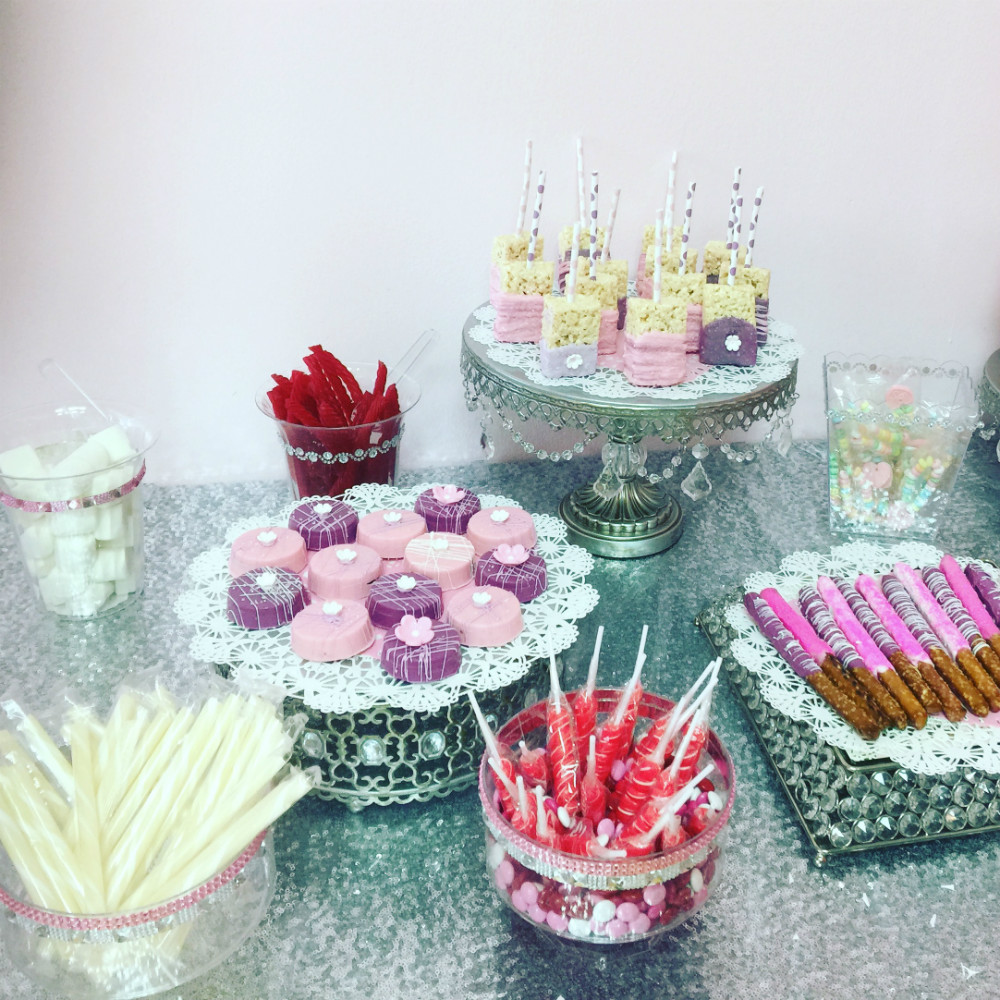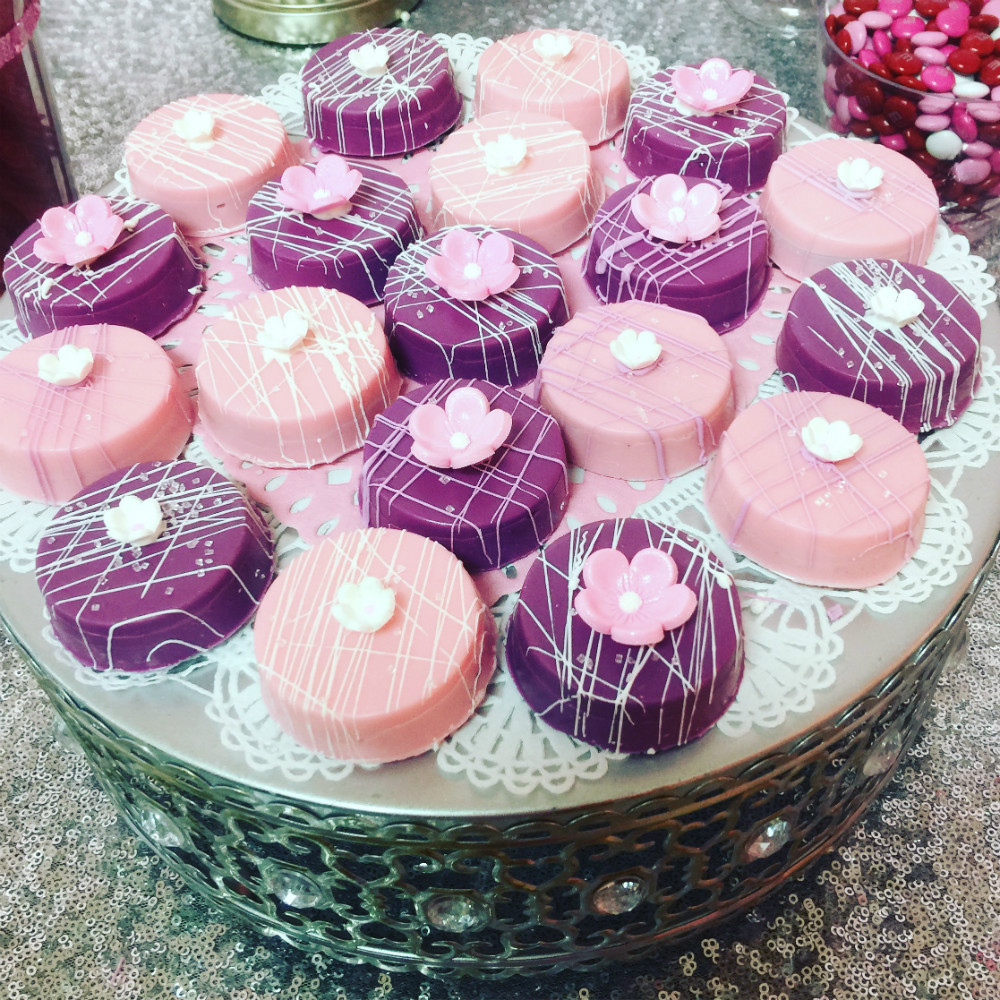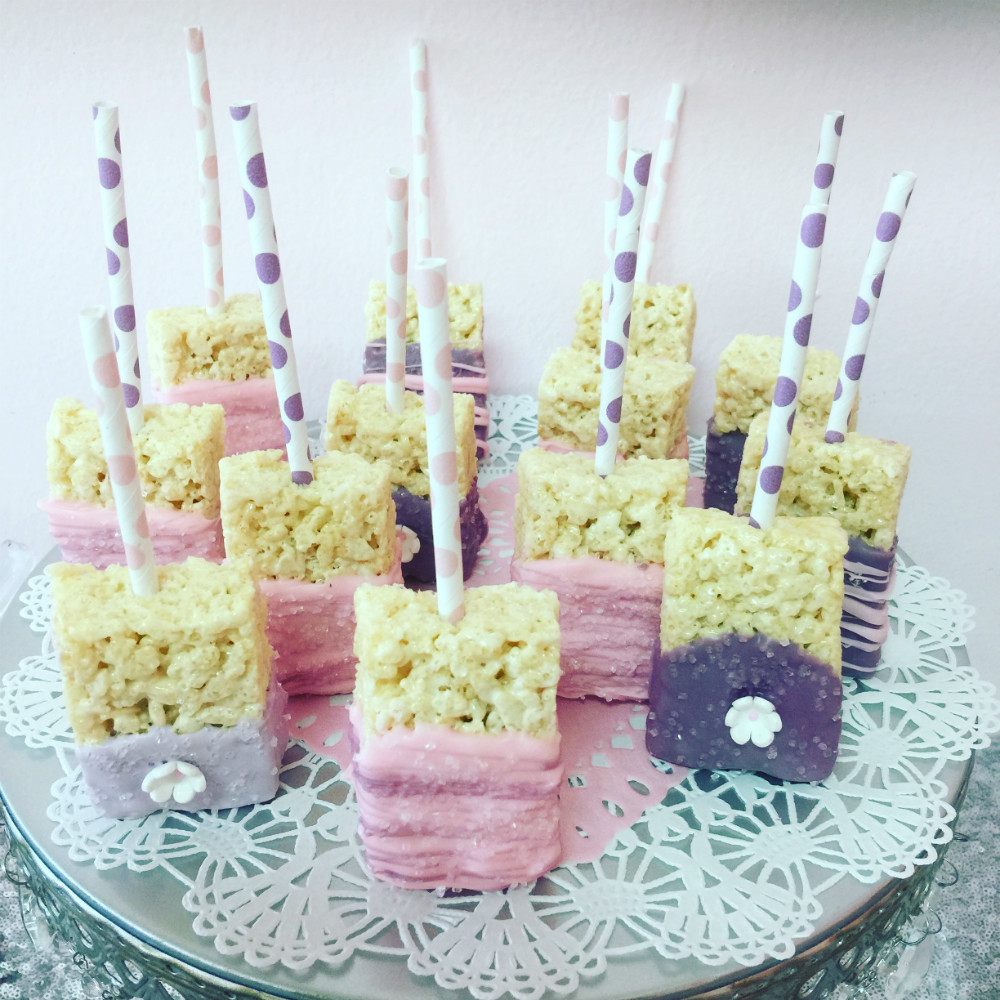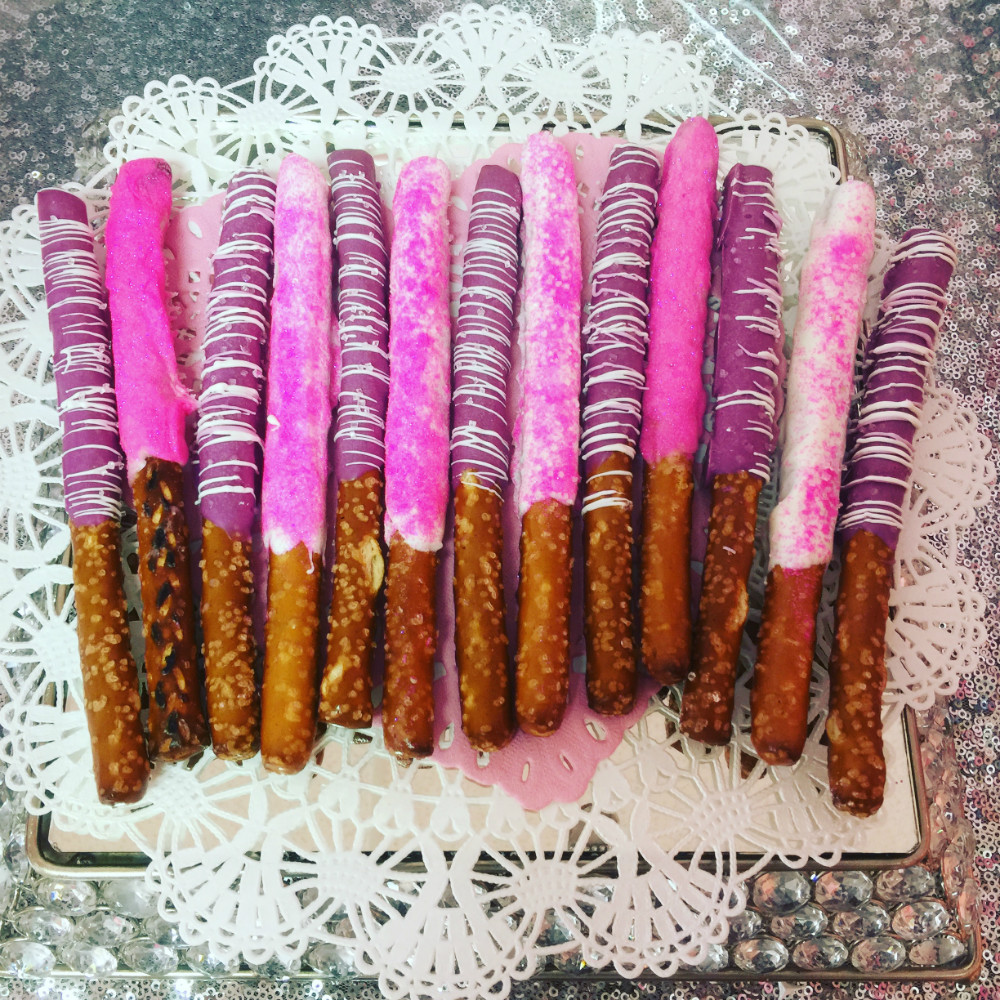 We also offer chocolate covered strawberries & more, call us for more info!
Additional Gourmet Pizza (unlimited toppings)
$24
Custom Cake
TBD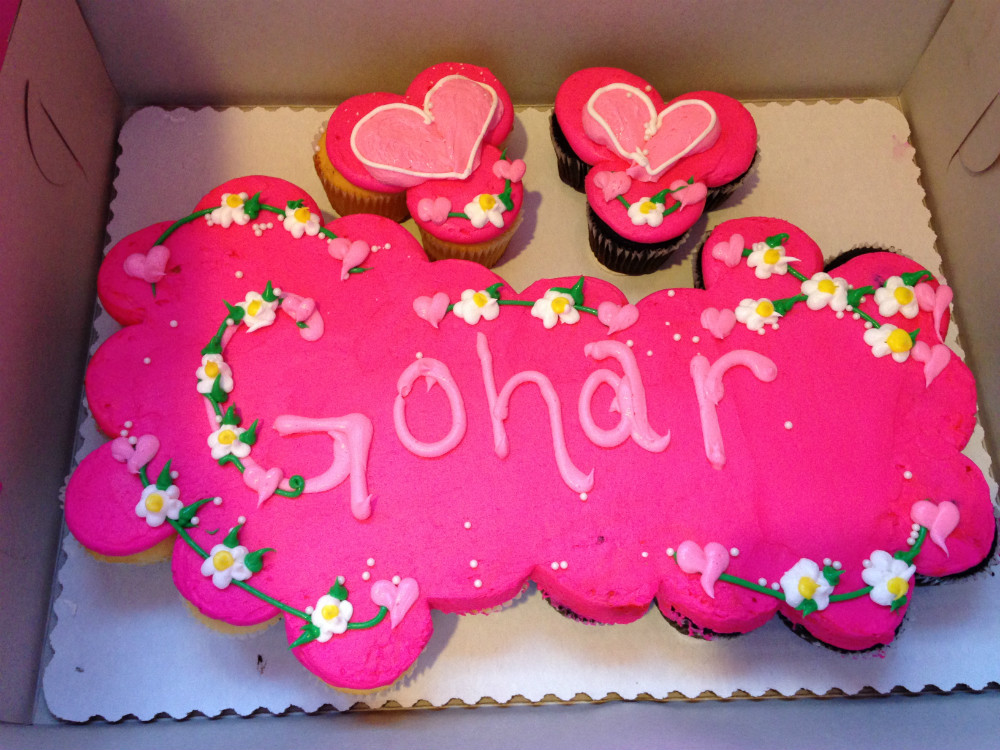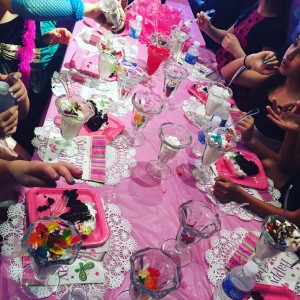 Choice of vanilla or chocolate ice cream served in an old fashioned sundae cup, have fun decorating with all the fixings
FACILITY & MISC
Party Rental of Our Facility (including 1 party assistant)
$200